WORK+SHELTER.ORG

is a non-profit that supports women in New Delhi, India.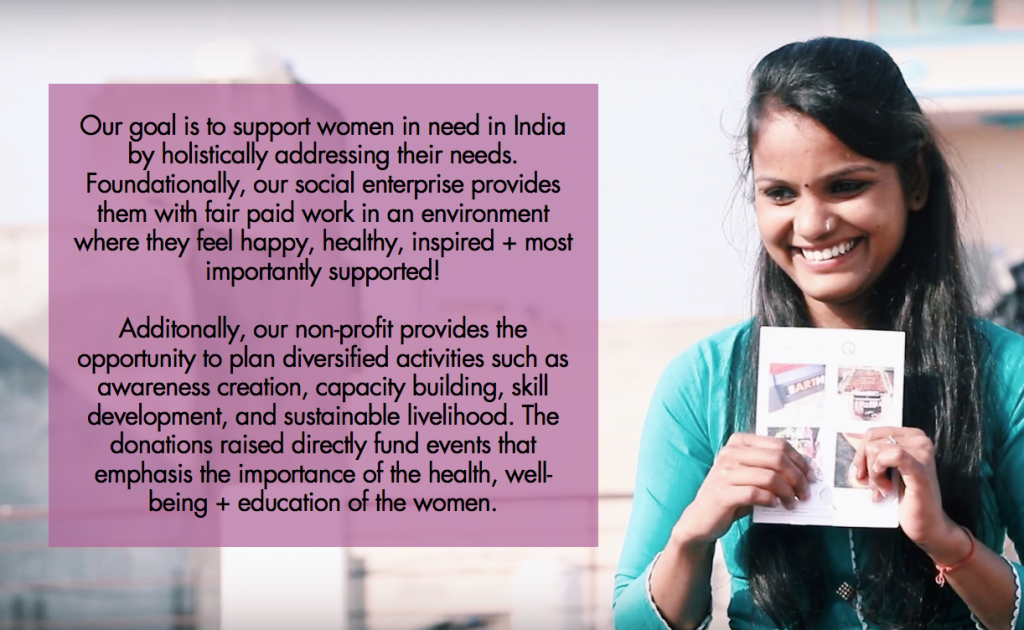 HEALTH
HEALTH
Health is a top priority for our women at W+S. While we recognize they do not have great access to healthcare, we provide them with a variety of check-ups throughout the year. This year, we had professionals come in to perform general physical check-ups, along with dental and vision check-ups. These professionals also took the time to educate the women on best practices of how to stay healthy.
WELL-BEING
WELL-BEING
Delhi, India is home to a great deal of smog, also known as air pollution. In efforts to ensure our women are breathing in clean, safe air at work everyday, we updated the Shelter's air filtering system.
EDUCATION
EDUCATION
We always jump at any and every opportunity to provide education for our women. This past year that included leaving the Shelter and heading to the Taj Mahal for an educational field trip! While the Taj Mahal seems like an easy tourist spot to get to, it is a very timely and costly trip to make. Our women work very hard so that they are able to support themselves and their families, however that leaves them with no disposable income. The funds we raised allowed us to organize this educational trip to the Taj Mahal, where the women were able to bring their families and relish in one of the Seven Wonders of the World, in their own homes that they regularly cannot afford access to. It was a wonderful day of culture and sightseeing!
LEADERSHIP + DEVELOPMENT
LEADERSHIP + DEVELOPMENT
We hosted a Leadership event with Qnity, where a representative came to the Shelter and taught the women how to set both personal and professional goals for themselves, as well as learning best practices to achieve those goals.
ENVIRONMENTAL IMPACT
ENVIRONMENTAL IMPACT
This year we became a lot more aware of the impact W+S has on the environment by creating a system to track all of our waste. In efforts to keep our waste to a minimum we use our leftover fabric scraps to make clothing, rugs, and other items that we then donate to local orphanages. Speaking of fabric…we have also added recycled polyester, organic cotton, and upcycled sari silk to our list of fabric options for clients. Lastly, we finished out the year by supplying our women with reusable water bottles, plates, and cups to help eliminate unnecessary waste!