WORK+SHELTER is an ethical unit that employs poor women in New Delhi, India.
By building on our leadership team's diverse backgrounds in technology, manufacturing, design, finance, and operations, we're using our expertise to create a new workforce of women. These women are independent, versatile, digitally adept, and financially savvy. Because many of the women that work with us never finished school, our job training in sewing and production management provides them with the means to find dignified work they otherwise wouldn't have access to.
Our ethical unit offers companies and brands reliable manufacturing of customizable promotional goods and custom designer goods, as well as support with material and notion sourcing. When working with us, you will know that the workers making your items will be treated with respect. The women we employ are paid a fair wage, work in a safe building, and put in a maximum of 8 hours per day. They also take delicious chai breaks twice daily!
WORK+SHELTER combines the power of community, positivity, and inspiration to create a truly aspirational workplace. But our reach isn't limited to the workplace; we are often instrumental in supporting our employees in various ways. For example, we may ensure that an employee's children are enrolled in school, or support our employees towards pursuing a more entrepreneurial lifestyle. We encourage our employees and trainees to pursue health, prosperity, and existential meaning.
Theresa VanderMeer
CEO
Ritu Marwari
Quality Manager
Nitu Choudhary
Strategic Support Coordinator
Shivani Goel
General Manager
Allyson Dykhuizen
Sales and Client Manager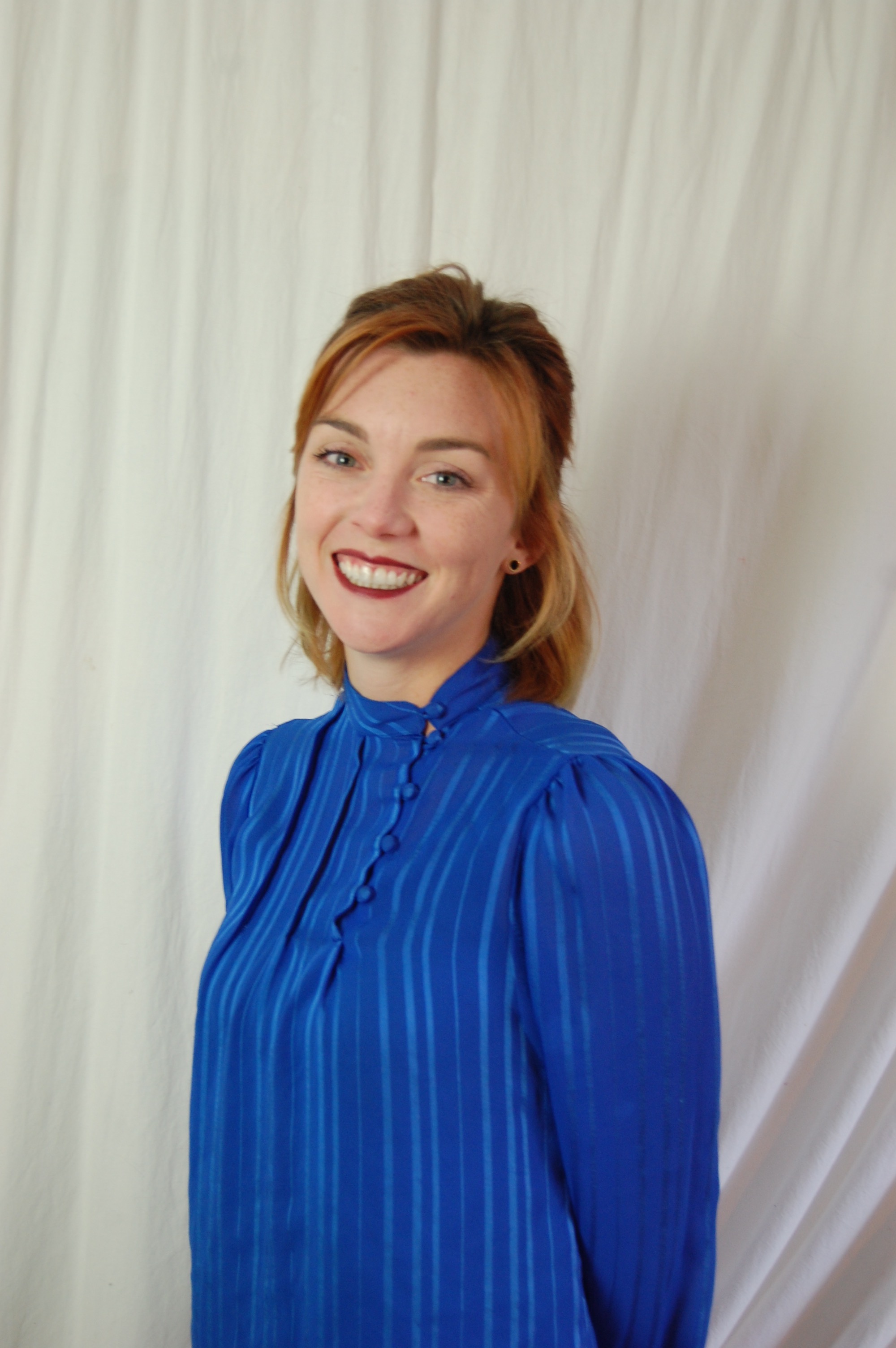 Britani Hutchinson
Sales and Marketing Coordinator
Amanda Dye
Finance Director
"We are not a charity. We expect our employees to work and deliver a high-quality end product that can be sold in the international market. "

− Theresa J Vandermeer, Founder
Click the edit button to add your testimonial.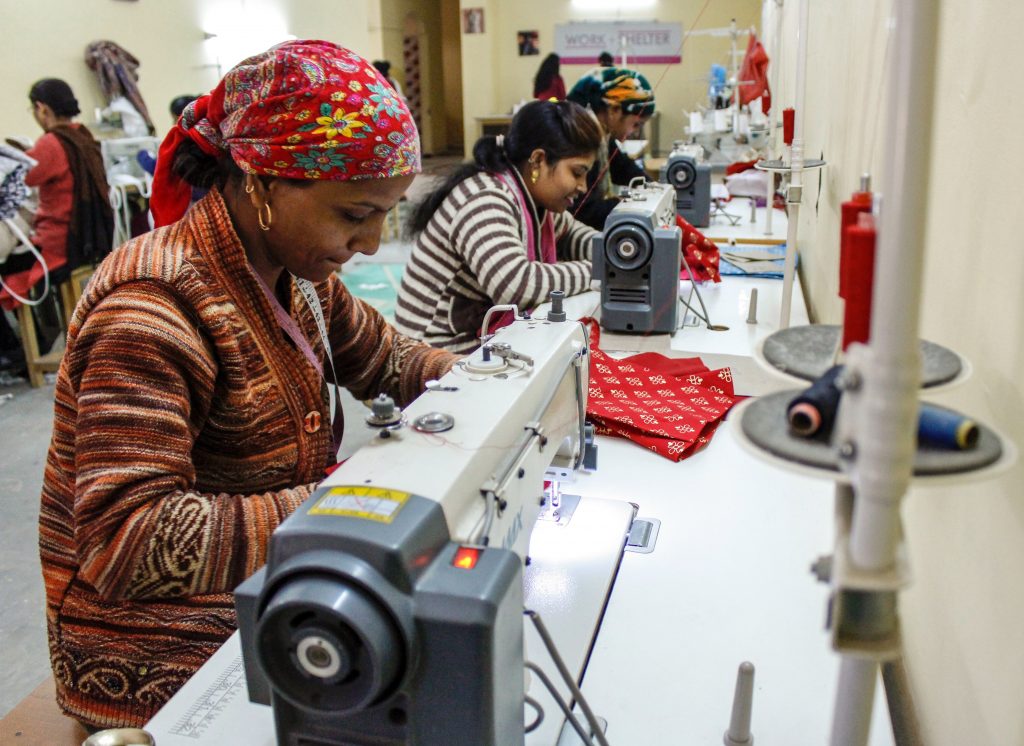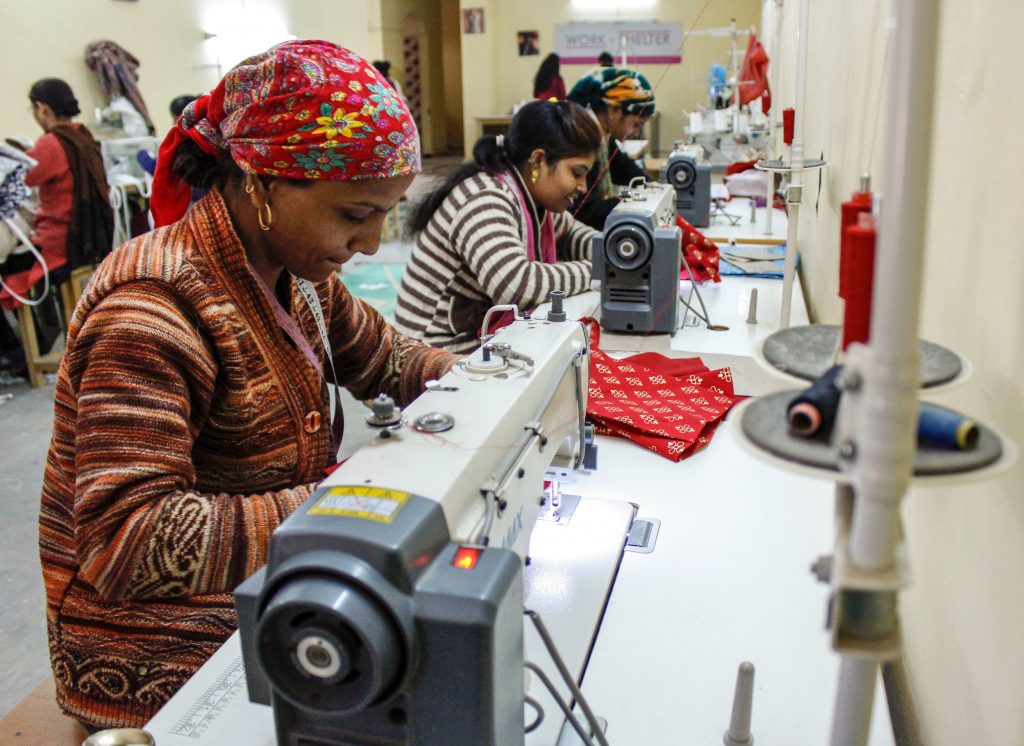 WORK+SHELTER focuses on women's empowerment and poverty alleviation by providing Indian women with fair-trade work. At our pilot, W+S New Delhi, women are entered into our paid training program where we teach them the skills to create high-quality products for the export market. The only entry prerequisite we have is demonstrated economic need. When the woman completes training and begins to produce for the export market, we increase her pay. The women are paid whether or not the products sell. Beyond WORK+SHELTER, we regularly confer with the women to ensure their other key needs are met. For example, we are currently assisting one employee to find medical support for her kidney problems. We also actively support the women to ensure children in their family are in school. We are aware of each woman's unique challenges and actively work with them to overcome them together.
[/vc_column_text]
Why Women? Why India? 
According to the National Crime Records Bureau (NCRB) of India; over 100,000 cases of cruelty by husband and relatives; 33,707 cases of rape; 84,222 cases of sexual harassment, and over8,000 cases of dowry harassment were reported in India during the year 2014.
of women are less likely to hold salaried jobs in the large and medium-sized towns that are increasingly important centers of economic life in the Indian countryside. As such, in 2013 women only earned 62 percent of a men's salary for equal work.
WORK+SHELTER is working to change that.